Introduction
At Westhaven School, we understand that a high-quality computing education is essential for pupils to understand modern Computing and Information and Communication Technologies (ICT), and for them to use these skills to become responsible, competent, confident and creative participants of an increasingly digital world. We, as a school, will deliver the requirements of the Key Stage 2 (KS2), Key Stage 3 (KS3) and Key Stage 4 (KS4) computing programmes of study, and to ensure that our pupils have the digital skills they need. We aim to inspire pupils to continue to learn and apply the skills they learn at college, 6th Form, university, and beyond in the workplace.
The use of information and communication technology is an integral part of the national curriculum and is a key skill for everyday life. Computers, tablets, programmable robots, digital and video cameras are a few of the tools that can be used to acquire, organise, store, manipulate, interpret, communicate and present information.
The Computing/ ICT Curriculum incorporates the national strategy and framework, to provide a rich, challenging, enjoyable and enhancing programme of study.
We aim to promote an equal opportunity of learning experiences throughout all topics within the key stages.
Lessons and schemes of work are structured to be taught to the Westhaven School model lesson.
Expectations remain high throughout all teaching of computing/ ICT, however all members of staff have realistic expectations in terms of achievement and behaviour and tailor their lessons to the specific needs of their groups.
All lessons are taught to enhance learning and pupils' confidence in Computing/ ICT incorporating their own experiences and experiences around their lives.
Computing/ ICT is committed to raising high expectations of student attainment.
Pupils will experience a wide range of learning styles and staff within the Computing/ ICT department will account for the varying needs of pupils' abilities and preferred learning styles.
We also aim to provide opportunities to engage with the Computing/ ICT curriculum outside of lessons through: CC4G, KS4 intervention, Lego Club Digital Leaders (September 2018), Curriculum Enrichment Days, STEM Days, liaison with Weston College and off site visits.
Aims
Ensure that all pupils have a broad and balanced Computing/ ICT curriculum.
Ensure that all pupils have a programme which progresses from Year 3 to Year 11.
Encourage pupils to gather, store, process and present information through activities in a range of contexts.
Provide pupils with opportunities to analyse, design, implement and document Computing/ ICT systems for use by others.
Encourage pupils to develop an understanding of the wider applications and effects of Computing/ ICT.
Encourage pupils to solve problems through the use of Computing/ ICT and associated principles and techniques.
Provide pupils with a broad and balanced view of the range of applications and information systems and an understanding of their capabilities and limitations.
Objectives
Provide a Computing/ ICT curriculum that will deliver the National Curriculum in each Key Stage together with vocational education, where appropriate.
Provide a Computing/ ICT curriculum that relates the Computing/ ICT in lessons to the wider applications and effects of ICT in everyday life.
Choose learning experiences that build upon previous work and pupils' present knowledge and understanding.
Provide specific opportunities for pupils to take on responsibility for their own learning by encouraging the development of research, practical and investigative skills.
Provide opportunities for pupils to use Computing/ ICT independently and to show awareness of how ICT improves efficiency and supports new ways of working, including use of the Internet and e-mail.
Provide opportunities for pupils to apply their knowledge, skills and understanding of ICT to a range of situations.
Provide opportunities for pupils to consider the social, legal, ethical and moral issues and security needs for data, which surround the increasing use of this technology.
Curriculum Development & Organisation
In September 2014, a new curriculum began in schools in England, with the aim of preparing pupils better for life after school in the 21st Century. To some extent the new computing curriculum is not made up of entirely new content – many of the elements have been previously taught in schools at some point, and in some form. However the new subject brings the content up to date, and gives new emphasis to its aims and objectives.
The new curriculum puts a clearer emphasis than before on three core areas. Although these are not exemplified under headings, it is useful to think of these as areas of learning:
Computer Science – how computers work and how to write algorithms and solve problems to eventually create a computer program.
Information Technology – how data is represented and managed on computers.
Digital Literacy – how to understand digital information and interact with it safely and appropriately.
Overarching curricula and individual lessons should integrate these three aspects of the curriculum.
The aim of the new curriculum is to build an understanding of how computers work and how they can be used in pupils' lives – both in their future employment and in enabling them to be good 21st Century global citizens (Extracted from CAS 2014).
The computing department has a main bookable computer suite, numerous classrooms with computer access,   several sets of Chromebooks. Pupils also have access to iPads and cameras, Micro:Bits, Lego WeDo 2.0 and Lego Mindstorm kits as well as Early Years coding resources.
Pupils have their own area on the network and on the Google Drive, where they can save their work during their time at Westhaven School. Google Drive can be accessed from home. All work is set via the Google Classroom.
Lower School
Pupils are taught by their class teachers during a one hour lesson per week.  They follow a curriculum which takes into account both ICT and Computing elements.  They discuss and create algorithms, create Let's Go Code mazes, use Purple Mash to access numerous apps and resources. They also learn how to stay safe online, create images, practice typing and working collaboratively.
Middle School
Pupils are taught in mixed ability groups with one hour lesson per week.  They follow a curriculum which takes into account both ICT and Computing elements.  They do some programming, using Micro:Bits, Lego WeDo 2.0, Lego Mindstorm and Python. Pupils also learn about how a computer works and the components that are necessary. The scheme of learning also covers creative areas such as animation and graphic creation, as well as Google Suite Software including Sheets, Docs and Slides.  All work is showcased via an ePortfolio. Pupils also have the opportunity to programme a 'Raspberry Pi' during independent times.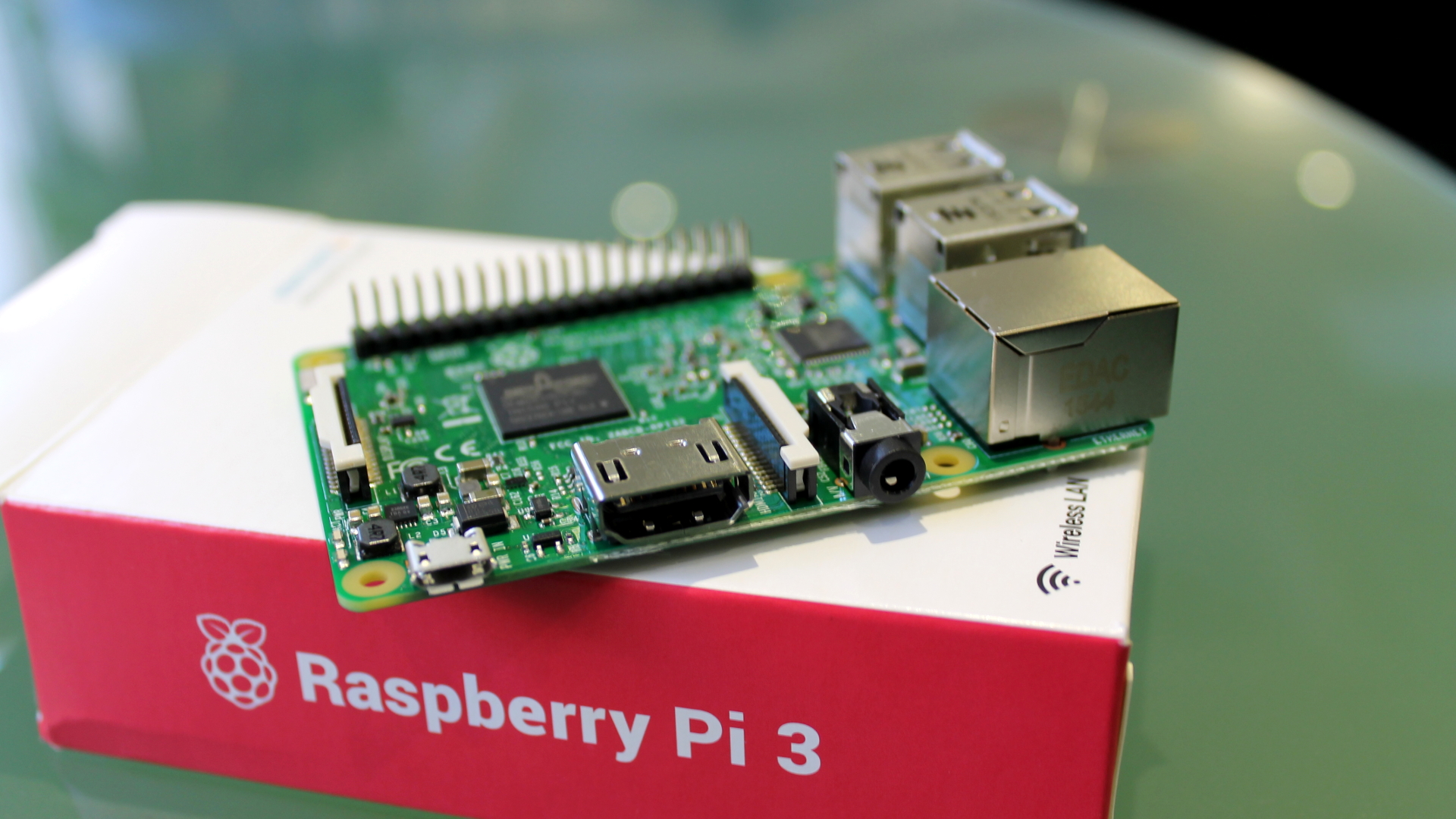 Upper School
Upper School pupils all study either Level 1 or Level 2 TLM IT User Skills in Open Systems and Enterprise.
https://theingots.org/community/ICT_qualification_info_units
Pupils are give the opportunity, as a class, to choose which units they would like to study at the start of the academic year. The course is 100% coursework, with pupils opting to complete an exam at the end of Year 11, if they are able and wanting to do so.
Computing GCSE
From September 2019, Year 10 pupils will be able to complete a Computer Science GCSE. The course is split into three main units – Computer Science (theory based), Computational Thinking and a programming unit. The Computer Science and Computational Thinking units are both exam papers (50% each of the course), which will be sat in May/ June of Year 11. The programming unit, is a 20 hour unit worked on during lessons, this part does not count towards overall grade. The current OCR course specification can be found here. https://www.ocr.org.uk/qualifications/gcse/computer-science-j276-from-2016/
From September 2020, OCR GCSE Computer Science will be a new course, which retains the three units, Computer Science, Computational Thinking and programming, however, the programming section will feature in the two exam papers. New specification information can be found here https://www.ocr.org.uk/qualifications/gcse/computer-science-j277-from-2020/